Benefits
Analyze data and refine your understanding of what happens to each item, product or shipment.
Develop a view of the conditions of all pieces in a given shipment or in storage.
Gather consumer information and create competitive differentiation.
Protecting Fine Goods with Top Technology
Our temperature and humidity sensors, along with our geolocation tracker, collect data that is stored and analyzed in our secure, online database. You can access the data easily and gain a detailed understanding through a variety of views, reports and graphs.
Audit Service
Assess current temperature conditions in your distribution chain by monitoring a limited number of selected types of shipments based on specific criteria such as packaging, containers, destinations or other criteria. Monitoring a statistically valid portion of selected shipments yields audit data that provide indicators of where additional monitoring and changes in shipment practices are needed. When shared with your supply chain, these data allow you to promote proper conditions or correct any problems.
Continuous Monitoring Service
Assure the quality of shipment and storage conditions with comprehensive monitoring
Or, monitor individual prestige items with one sensor for up to 15 years to assure long-term assessment of conditions. Readable by a smartphone, the sensor monitors the temperature and humidity, which you can access easily through a secure, online dashboard.
Continuous temperature and humidity monitoring allows you to:
Verify effectiveness of protective measures and type of transport (air conditioned, humidified, heated, dry case). Monitor and evaluate the commitment of providers and partners.
Verify intermediate storage conditions (warehouse, freight, transport)
Continuous tracking of geolocation allows you to:
Identify date, time and place to pinpoint damage. (Resulting data can be used to establish responsibility and is accepted by insurance providers.)
Further enhance security of fine goods.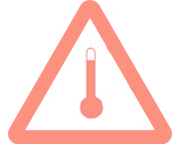 Example of High Temperatures and Humidity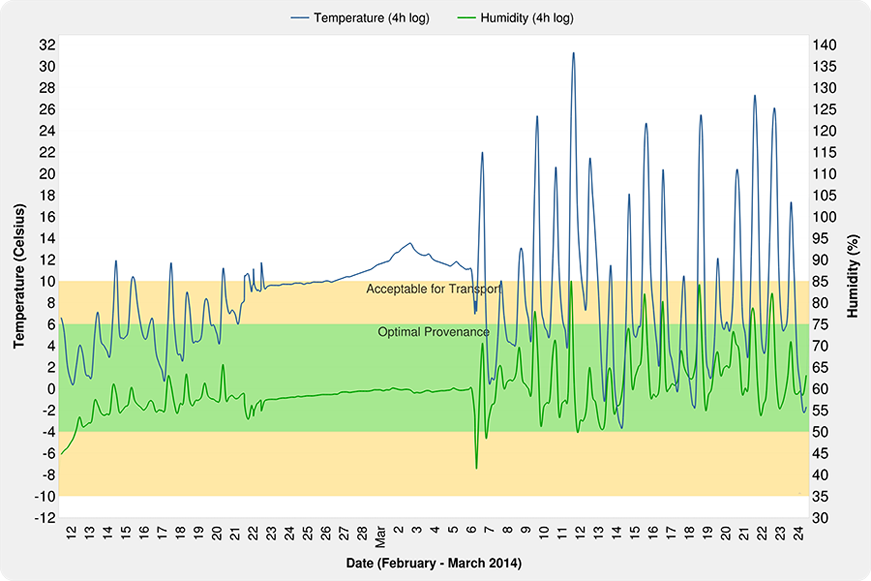 Site Monitoring for Storage Area
eProvenance Temperature and Humidity Monitoring System:
Wireless, plug and play
Set temperature and humidity thresholds
Receive hourly reports and alerts as needed, via email, phone or SMS
Warehouse performance data are stored by eProvenance for third-party validation, benchmarking, and recommendations for improvement.

Has your shipment arrived in Hong Kong?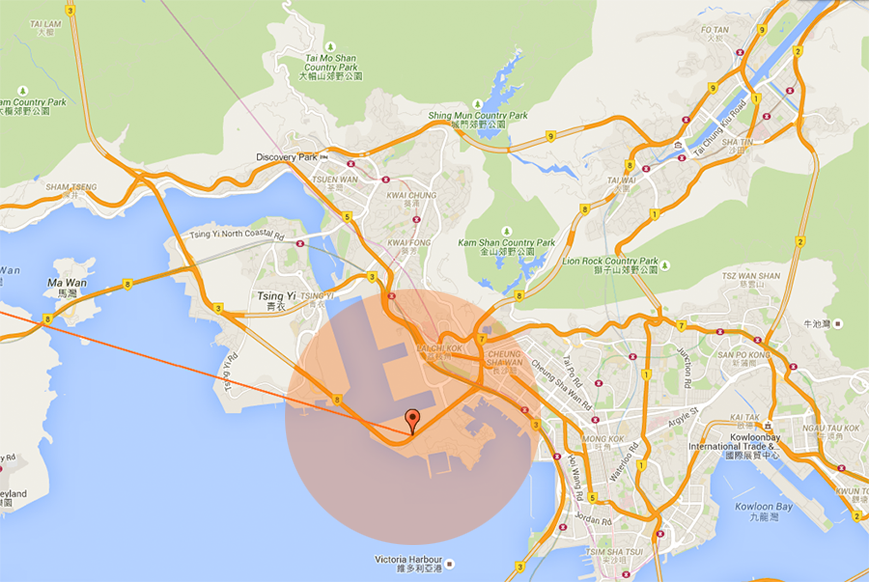 Or, is your shipment still waiting at the port in Le Havre?