Start Monitoring Your Shipments
There are so many players in the wine distribution chain, how can you know what is happening, or provide corrective feedback?
eProvenance solutions are designed to monitor and record ambient temperatures of the wine case during transit from the winery to the consumer. This temperature data is the basis of a feedback system to your channel partners and, for the first time, allows you to establish quality control and implement corrective measures as needed.
We work with you to conduct a full audit of your current wine supply channels, in both hot and cold seasons. There is no downside to this audit. Either you will discover your shipping profiles are excellent, in which case this becomes a major marketing advantage, or you will find out precisely where you are vulnerable to temperature fluctuations, and we will work with you to improve those areas in your supply chain. Assurance your wines have been transported and stored under proper temperature conditions can translate into added value and a higher sales price.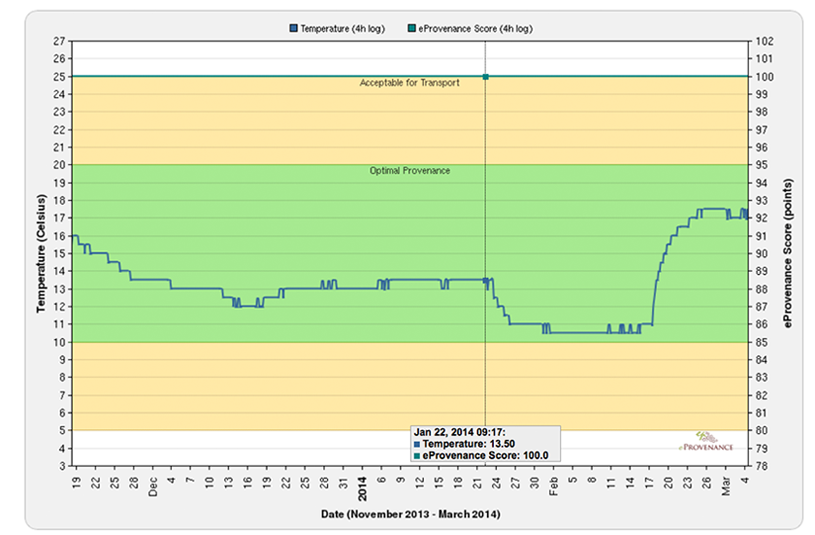 ---